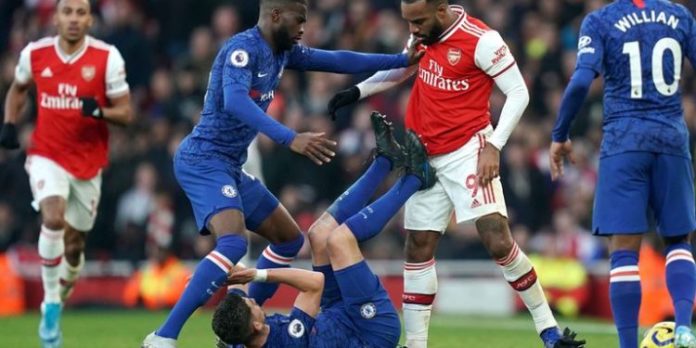 The Gunners have managed to drag the Blues to a 2 – 2 draw at the Stamford Bridge on Tuesday evening.
Arsenal FC conceded an early goal as David Luiz was given a red card for bringing down Tammy Abraham at the penalty box much to the delight of the Chelsea fans.
It became a dramatic comeback for Arsenal with an equalizer at the 63rd minute.
At the 84th minute, the Blues showed elegance with a second goal.
But, it seems the same old story of defeat was nearing for the Gunners, Bellerin pulled a second equalizer with fabulous left foot kick.
---
Disclaimer: infonte9ja.com shall not be liable to Opinions, Articles or Features that doesn't emanate from any of its staff and management. We also wish to reiterate that such personal or sponsored opinion, article or feature does not reflect the views of the publishers of infonet9ja.com, but the writer's
---
For publication of your news content, articles, videos or any other news worthy materials, please send to infonetnews9ja@gmail.com | For Advert and other info, you can call 09061217047 or send a WhatsApp Message to 09061217047
---
What a moment in the game to end at 2 – 2 in Stamford brigde