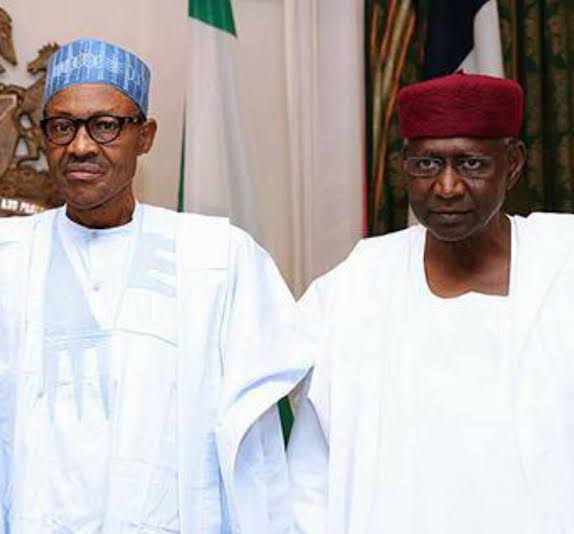 President Muhammadu Buhari has tested negative for Coronavirus, following a test for the disease that was carried out on Monday on the President by the Nigeria Centre for Disease Control (NCDC).
The NCDC said it informed the president on the outcome of his test on Tuesday morning.
The test for the president was necessitated after his Chief of Staff, Abba Kyari, tested positive for COVID-19 on Monday.
Kyari had travelled to Germany on Saturday, March 7 to meet with officials of Siemens in Munich on the Nigerian electricity expansion programme.
He returned exactly one week later on Saturday, March 14, but did not show any symptoms.
He was said to have been at a meeting on containing the COVID-19 pandemic in Nigeria all through Sunday, where he reportedly started to cough.
Subsequently, he voluntarily submitted himself for testing and was informed of his status yesterday.
---
Disclaimer: infonte9ja.com shall not be liable to Opinions, Articles or Features that doesn't emanate from any of its staff and management. We also wish to reiterate that such personal or sponsored opinion, article or feature does not reflect the views of the publishers of infonet9ja.com, but the writer's
---
For publication of your news content, articles, videos or any other news worthy materials, please send to infonetnews9ja@gmail.com | For Advert and other info, you can call 09061217047 or send a WhatsApp Message to 09061217047
---
Kyari has however gone into absolute isolation following the test result.