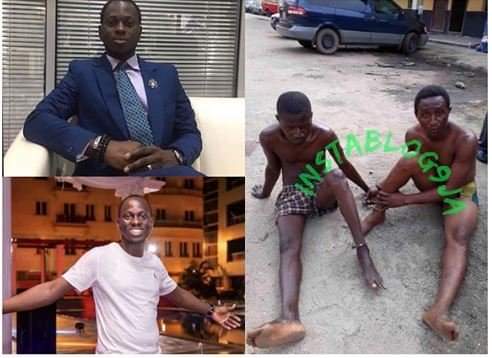 26-year-old Financial Analyst and ex-president of Nigerian Economics Students Association in Covenant University, Segun Afolabi has reportedly been murdered. The deceased was killed at his residence in Gbagada on Monday November 4, by his gateman he helped financially and a neighbour who showed interest in the car he bought about a week ago.
His corpse was wrapped in a duvet, placed in the boot of the new car and dumped in front of Gbagada General hospital by the suspects who drove off thereafter.
The gateman who later sent his wife to Afolabi's house to steal all his valuables was nabbed alongside his accomplice, after they were flagged down at a police checkpoint in Edo State on Tuesday November 5.
---
Disclaimer: infonte9ja.com shall not be liable to Opinions, Articles or Features that doesn't emanate from any of its staff and management. We also wish to reiterate that such personal or sponsored opinion, article or feature does not reflect the views of the publishers of infonet9ja.com, but the writer's
---
For publication of your news content, articles, videos or any other news worthy materials, please send to infonetnews9ja@gmail.com | For Advert and other info, you can call 09061217047 or send a WhatsApp Message to 09061217047
---
Investigation into the case is still ongoing.