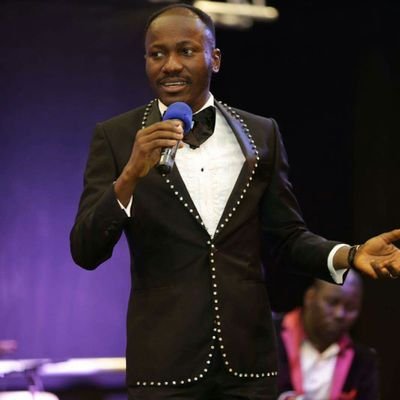 One of Nigeria's fearless preachers and President, Omega Fire Ministries Worldwide, Apostle Johnson Suleman has expressed his anger over features of the recent Nigeria passport
Suleman who arrived Dublin in the Republic of Ireland for an Evangelical Mission said that in a series of tweets on his official twitter handle; @APOSTLESULEMAN concerning the new Nigeria's passport said it was shameful that out of the six geo-political zones of the country, it was the picture of a Fulani herdsman that appeared on the passport.
Referring to the features of the New International Nigerian Passport, Suleman said "That's the new Nigeria passport..it now has herdsmen inscribed in it…it's shameful that a certain extraction now represents a nation with 6 geopolitical zones..everything is now very clear..God will frustrate every evil agenda in nigeria.job 5v12,eccl 8v11.
"I get irritated when people say our speaking against fulanization is political..have you heard me complain of economy?of the increase of Nigeria debts?that's for politicians to tackle but security is for all of us..human life is sacrosanct.
---
Disclaimer: infonte9ja.com shall not be liable to Opinions, Articles or Features that doesn't emanate from any of its staff and management. We also wish to reiterate that such personal or sponsored opinion, article or feature does not reflect the views of the publishers of infonet9ja.com, but the writer's
---
For publication of your news content, articles, videos or any other news worthy materials, please send to infonetnews9ja@gmail.com | For Advert and other info, you can call 09061217047 or send a WhatsApp Message to 09061217047
---
"I love fulanis..there are good ones with a great heart.very nice and loving fulani men/women..but this herders are doing so much damage to that extraction.."