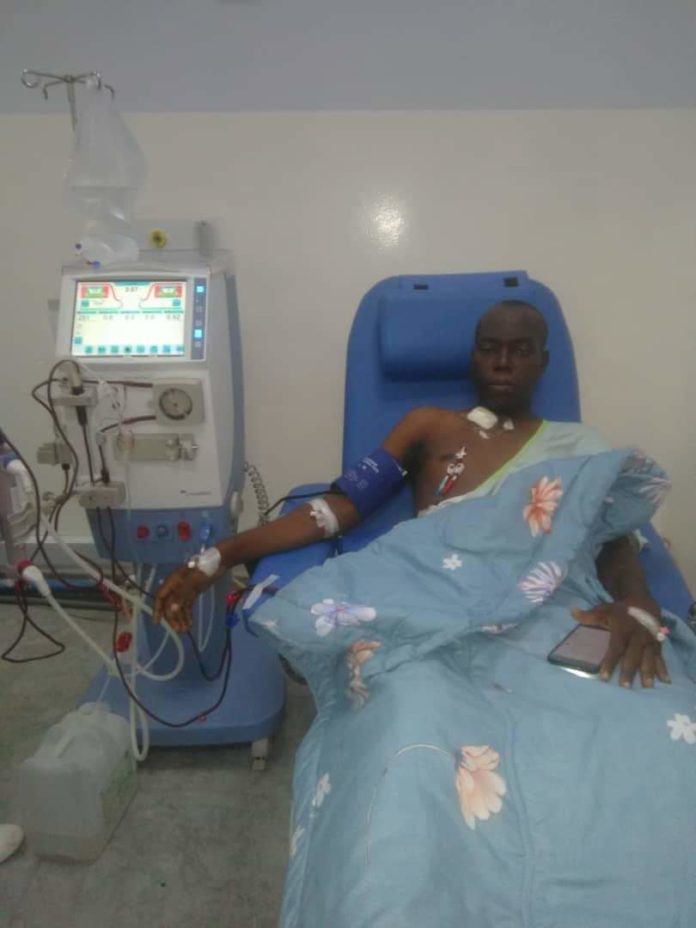 A year ago, 38 year old Ifeanyi CHUKWUEBUKA Nwafor from umunkwo village in Isiala Mbano L.G.A Imo State was a normal, healthy young man doing well in the Educational Sector and taking care of his young family, but today, he is a shadow of his former self due to an ailment that started like a joke which has seen him moving from one hospital to the other without any respite in sight.
Hence, this once babbling father, husband, brother and son is today battling with Chronic Kidney Disease and he has been receiving treatment at Zenith Medical and Kidney Centre Gudu Abuja.
The doctors are saying his chances of survival are pretty good but he needs funds to kick start the next phase of his treatment and dialysis which he doesn't have as he has exhausted all his life savings treating this ailment.
Prior to his travails, Ifeanyi was a lively young man who impacted positively on his environment and we his friends and family are using this medium to solicit the help of larger society to help us save his life.
Ifeanyi needs the sum of six million naira to enable him effectively fight this Kidney disease and we are on our knees begging good spirited individuals all over to come to his rescue.
We strongly believe that with your support, his amiable wife and child would not have to lose their father and he would bounce back to his feet to continue to make positive impact to our society.
Please find below account details where donations are being collated…
Nwafor Ifeanyi. GTB 0041182157.
May God bless & keep you as you respond to our plea.
---
Disclaimer: infonte9ja.com shall not be liable to Opinions, Articles or Features that doesn't emanate from any of its staff and management. We also wish to reiterate that such personal or sponsored opinion, article or feature does not reflect the views of the publishers of infonet9ja.com, but the writer's
---
For publication of your news content, articles, videos or any other news worthy materials, please send to infonetnews9ja@gmail.com | For Advert and other info, you can call 09061217047 or send a WhatsApp Message to 09061217047
---
For enquiries please contact…Mrs Chinwe Nwafor 08132253183.