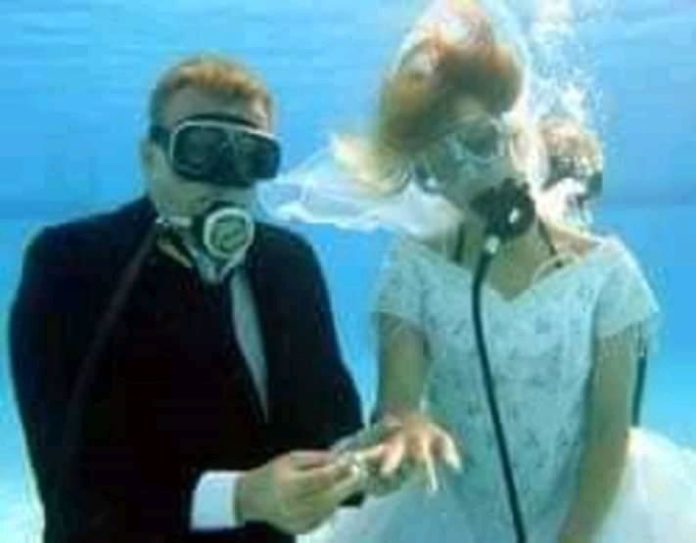 While many couples who walk down the aisle were battling with the long list of guest that would be in attendance in their event, a yet-to-be named couple have decided to take their wedding to the next level.
The couple suspected to be Australian divers took a priest and selected friends who could be underground water divers as well to Pacific Ocean to hold what may be regarded as the first underground water wedding in the world.
It could see from the photos of the event, that the couple and friends who even had their wedding reception underneath were really having fun.
---
Disclaimer: infonte9ja.com shall not be liable to Opinions, Articles or Features that doesn't emanate from any of its staff and management. We also wish to reiterate that such personal or sponsored opinion, article or feature does not reflect the views of the publishers of infonet9ja.com, but the writer's
---
For publication of your news content, articles, videos or any other news worthy materials, please send to infonetnews9ja@gmail.com | For Advert and other info, you can call 09061217047 or send a WhatsApp Message to 09061217047
---
See pictures below